A Family Passion for Creating the Best Smiles
My dad opened Bauer Orthodontics in 1969. It's been a family affair ever since. As I was growing up, my dad would always come home and tell amazing stories about his patients and the authentic friendships he built with their families. With similar passions and a strong desire to work in the field of healthcare, I knew I would be content following in my dad's footsteps.
A native of Springfield, I graduated from Kickapoo High School and continued on to complete an undergraduate degree split between Missouri State University and Southwest Baptist University. During my time in college, I had the privilege to play basketball at both universities. After completing my undergraduate studies, I continued on to dental school at the University of Missouri-Kansas City and received my Doctorate of Dental Surgery.
From there, I moved across the state to complete my orthodontic residency and Master of Science at St. Louis University. Quickly returning home to Springfield, I began practicing alongside my dad.
My favorite part of my job is the chance to connect with and learn about my patients. I find value in creating an environment where patients feel comfortable to share about their daily lives, their hobbies and passions, their successes and adventures, and their dreams for the future. I love having the music blasting, extreme sports videos on the TVs, and Bear (our office dog) running around. Because I see patients regularly, we have time to build a relationship that goes beyond provider and patient: they become my friends.
My team and I are a tight-knit group who work extremely well together, both professionally and personally. We love to laugh, joke around, pull pranks, but still go all-out to provide the most efficient, comfortable treatment without sacrificing quality of care. We all share the same belief: that it's a blessing to work in orthodontics and make positive, lasting changes for people.
In order to ensure top-notch care for my patients, I actively participate in continuing education to stay abreast of advances in technologies, techniques, and new materials. I'm a member of Invisalign® Superior Customer Service. I also study clinical orthodontics and current and trending topics in the field, as well as attend informational conferences to maximize my efficiency as a provider.
I am a proud member of the American Association of Orthodontists, American Dental Association, Missouri Dental Association, and Greater Springfield Dental Society.
I'm grateful to live and work in our wonderful community, and find great value in giving back. We support Isabel's House, the Breast Cancer Foundation of the Ozarks, and the Springfield Dental Foundation, which contributes to the Ronald McDonald Tooth Truck and the Children's Smile Center.
Personal Life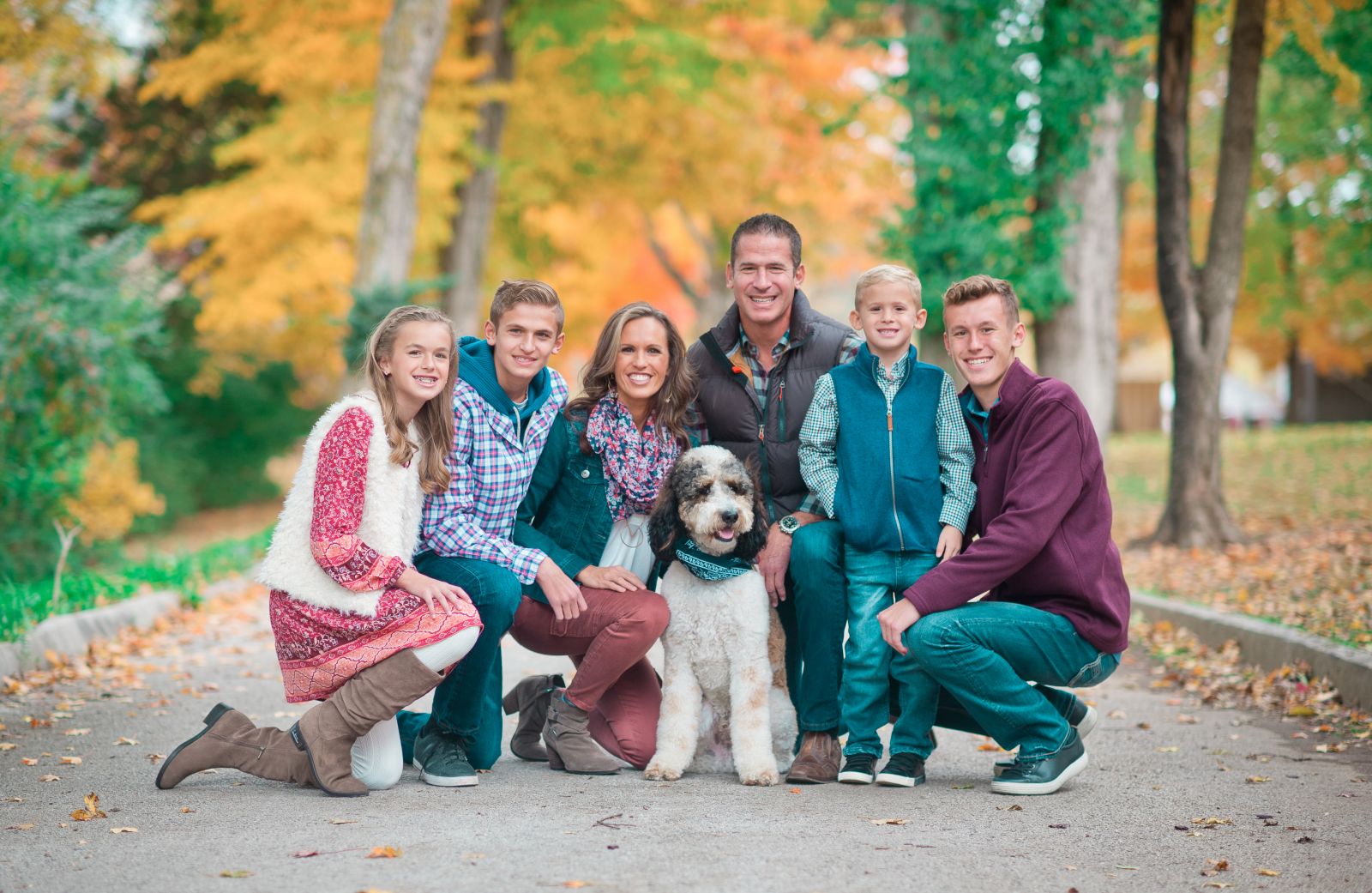 I was born and raised here in Springfield, and am grateful to still call it home. I met my wife Karie at the YMCA and have now been married for 21 years. We have four kids: Drew, Gus, Millie, and Xander. Recently, we made an adorable addition: a Bernedoodle named Barrett, or Bear for short. Bear loves to roam the office, greet patients in the waiting room, and play with patients chairside. He truly is the star of the show around here.
When I'm not working, I'm with my family. Between four active kids, I usually find myself at a basketball or soccer game after work. I also coach basketball, love to work out with my family, and a day golfing out on the green never hurts. As a family on the weekends, we love going down to Table Rock Lake in the summer and enjoying the sun and water. My boys and I also like to go hunting and fishing on our time off in the fall and winter.
My sister was and continues to be a strong influence in my life. Her physical disability does not keep her from doing what she had a passion for: Art! One of the most wonderful things she told me was, "It is not what you don't have, it's what you do with what you have." I am grateful for a life where I have the opportunity to live out this wise quote.