Creating the Best Smiles
I've been practicing orthodontics for more than 15 years. My dad is a now-retired orthodontist, so I grew up around the field and loved my dad's stories about his patients and the connections with them. I was always drawn to healthcare and knew I wanted to control where I lived and what I did: in college, I realized that orthodontics was the best fit for me. I've never regretted that decision!
I really enjoy connecting with and getting to know my patients. It's wonderful to hear about their daily lives, their successes and adventures, and their dreams for the future. Because I see patients regularly, we have time to build a relationship that goes beyond provider and patient: they become my friends and I hope they feel the same about me.
My team and I recognize that no two patients are identical. Each person comes to us with their own unique desires and expectation. We work hard to understand the person's needs and provide them with care that exceeds their expectations and creates their most incredible smile.
Our Team
My team and I are a tight-knit group who work extremely well together. We share the same belief, that it's a blessing to work in orthodontics and make positive, lasting changes for people. We are a blend of different backgrounds, with individual personalities. Collectively, we are TEAM BAUER and are resolved to work in a positive, supportive, and inspiring environment. We love to laugh and have a good time with our patients!
Education and Continuing Education
Kickapoo High School
Undergraduate studies, Missouri State University and Southwest Baptist University
Doctorate of Dental Surgery, University of Missouri-Kansas City
Orthodontic Residency and Master of Science, St. Louis University
My team and I strive to provide the most efficient, comfortable treatment, without sacrificing quality of care. I'm a proponent of continuing education to stay abreast of advancements in technologies, techniques, and new materials. I'm a member of Invisalign® Superior Customer Service. I also study clinical orthodontics and current and trending topics in the field.
Professional Memberships
American Association of Orthodontists
American Dental Association
Missouri Dental Association
Greater Springfield Dental Society
For the Community
I'm grateful to live and work in our wonderful community and give back as best I can. We support Isabel's House, the Breast Cancer Foundation of the Ozarks, and the Springfield Dental Foundation. The Foundation contributes to the Ronald McDonald Tooth Truck and the Children's Smile Center.
Personal Life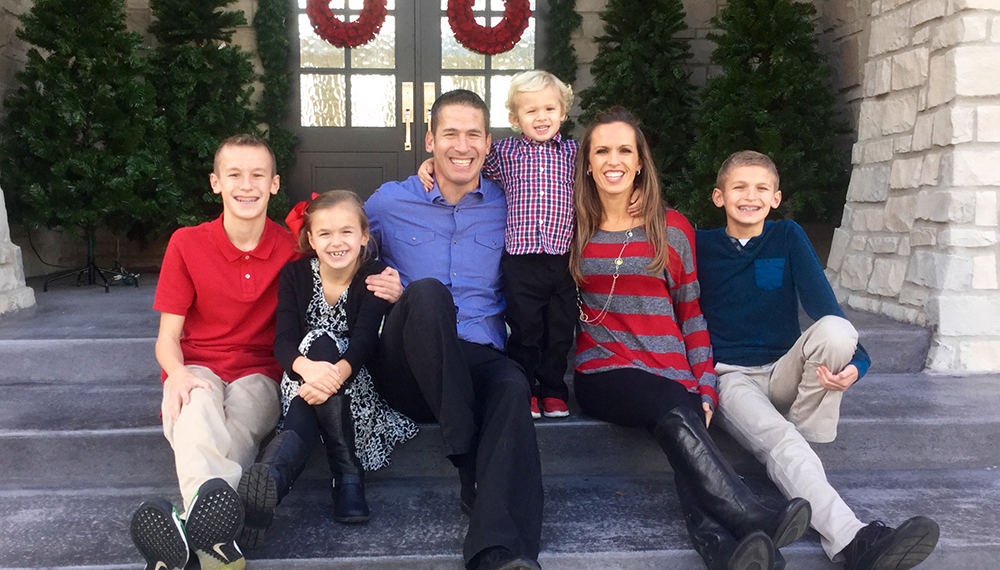 I was born and raised here in Springfield, MO, and still call it home. My wife Karie and I have been married for more than 15 years. We have four kids: Drew, Gus, Millie, and Xander. When I'm not working, I'm usually with my family. I coach basketball, love to work out, and enjoy golfing. We enjoy going to Table Rock Lake in the summer and I like hunting and fishing, too.
I firmly believe anything is possible with hard work, a POSITIVE attitude, and gratitude for our blessings. My sister was, and continues to be, a strong influence in my life. Her physical disability did not keep her from doing what she had a passion for: Art! One of the most wonderful things she told me was, "It is not what you don't have, it's what you do with what you do have." I strive to live this, every day.