We are a team that's passionate about our patients and are incredibly thankful to be able to play a role in a life-changing smile. We truly are a family and are ecstatic to welcome you into it and enjoy this process with you!
---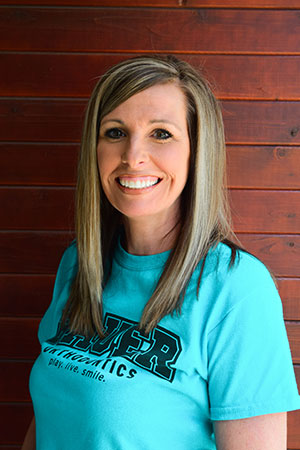 Dawn
Appointment Coordinator
I love that my job doesn't feel like a job: It's a pleasure to work in a positive and supportive environment, where we make smile dreams come true! Working at the front desk, I answer questions about orthodontic care and schedule visits at times that work with patients' and families' busy lives.
I'm happily married to my best friend, Jeff. We have five kids along with eight grandkids, so family time is a priority. I enjoy baking and crafting, and also run a thriving side business with Jeff, creating farmhouse décor.

Susan
Treatment Coordinator
I love playing a part in the journey to a new smile. I also love meeting patients at the very beginning of treatment and watching them transform as their smile changes! I give office tours, introduce patients and parents to orthodontics, and assist Dr. Bauer during new patient consultations and exams. Additionally, I review treatment plans and answer questions, to make sure families and patients understand their care options. It is a great joy to help parents and patients understand the treatment process since it relieves their stress and confusion.
My time off is spent with my amazing husband of over 20 years, Les, and our two kids, Caleb and Courtney. Our farm, where we raise and ride mules, keeps us quite busy.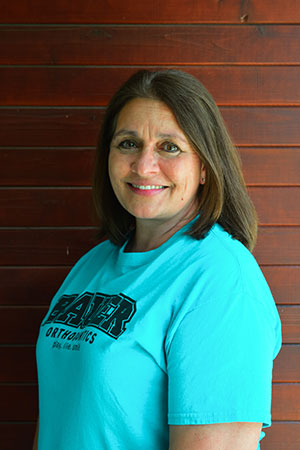 Angie
Insurance Coordinator
I love seeing a patient or parent smile when we find a financial plan that fits their budget. This means they will get the treatment they or their child needs to achieve a big, beautiful smile! Working with families, I set up financial plans and handle insurance matters, including filing claims and posting payments. It's rewarding to relieve financial worries and help people to a life-changing smile!
My husband of more than 30 years and I have three grown children, as well as a daughter-in-law and a son-in-law. Best of all, we have two awesome grandkids we adore! I love spending my free time working on our farm, whether I'm in the barn with the horses or tackling one of the many projects we have going on.

Amanda
Clinical Assistant
I love developing relationships with patients and parents throughout treatment, and seeing how a change in a person's smile changes their self-esteem. I love being a part of someone else becoming more confident about their smile! I work alongside Dr. Bauer, providing patient care, and also teach patients how to care for their oral health while in braces.
My free time is spent with my two beautiful daughters at our home in the country. We enjoy exploring and I love cheering for them at their baseball games.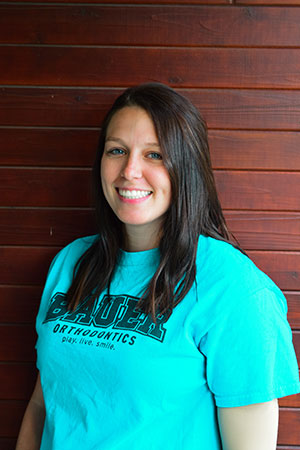 Rachel S.
Lab Tech and Clinical Assistant
I love how every day is different and how each patient brings their own excitement to their visits. It is rewarding to play a part in creating a life-changing smile and I feel lucky to spend my days doing just that! I assist Dr. Bauer chairside, and also work in our onsite lab, where I work with molds and make retainers.
When I'm not in the office, I love playing with my dog, Theo. He likes taking me for walks! I also enjoy binge-watching Netflix and sleeping in the sun. I have my first daughter, Magnolia, on the way!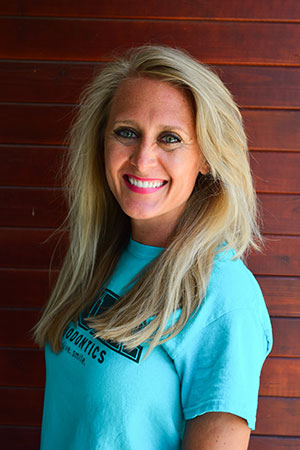 Jennifer
Clinical Assistant
I love working in a laughter-filled office where we help people develop incredible smiles! Watching my friends become happier with their appearance, and seeing their personalities change during treatment, is amazing! In addition to assisting Dr. Bauer with orthodontic procedures, I also manage the Bauer Orthodontics Facebook page.
My four beautiful kids make my days sweet! I love them more than anything and we make the most of our time and adventures together. I especially love being outside and floating on the river. I also have a side hobby of painting and restoring furniture.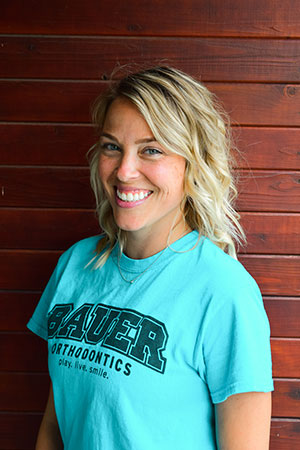 CJ
Clinical Assistant
I love meeting new people and getting to know them during treatment. Watching a person's personality blossom as they see their new smile appear simply can't be beaten! I work in the clinic to provide chairside assistance to Dr. Bauer during various procedures, including changing wires and placing brackets.
Beyond work, my priority is time with my two amazing kids. The pool, movies, and family time make me happy!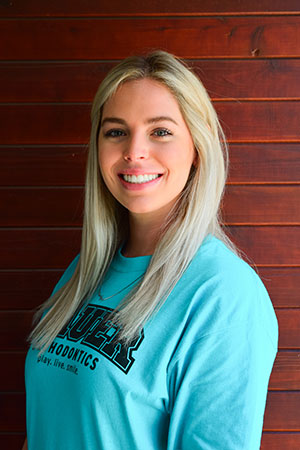 Rachel B.
Clinical Assistant
I love being part of our patients' journey to a perfect smile! It's such a joy to watch their progress and see each person as they become more confident and outgoing during treatment! I assist Dr. Bauer during patient visits and procedures: always providing the highest quality of care.
My wonderful husband Tim and I just bought our first house, so our free time consists of a lot of remodeling and painting! I also love dancing, scrapbooking, and playing with our dog, Dash.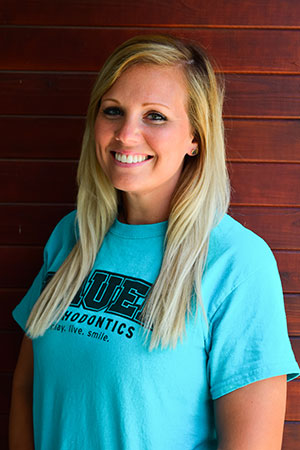 Danielle
Clinical Assistant
I love getting to see our patients smile brighter throughout treatment! Orthodontics is amazing because each person becomes happier and more confident as they see the change in their appearance. I assist Dr. Bauer chairside and ensure our patient is comfortable as I take impressions, place wires, and bond brackets.
Outside of the office, I treasure time with my husband and two beautiful kids. I love being with friends and family and love being out on the water or attending a concert. I love fashion, too, and run an online boutique in my free time!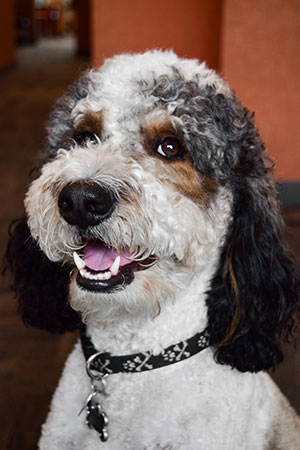 Bear
Office Mascot
I love to greet patients with a wagging tail, and especially love it when our patients play ball with me while they are waiting to see Dr. Bauer. I promise I'm the life of the party! I make sure to visit everyone in our reception area and let them pet me. I also visit with patients while they're in the clinic, providing support and entertainment!
When I'm not at work with my dad, Dr. Bauer, I love playing ball with my family and never, ever turn down an offer to play tug-of-war!